Coffee & conversations
This page has been developed specifically for people who have decided they'd like to mark Inter Faith Week, but don't have a lot of time to plan an activity.
Whether you're entirely new to talking with people of different faiths and beliefs or have been doing it a while, fear not! This page is for you!
Inter Faith Week activities come in all shapes and sizes, from large, national faith community-led events to 2 or 3 people having a conversation over a coffee (or a cuppa!) This page focuses on the latter (phew!)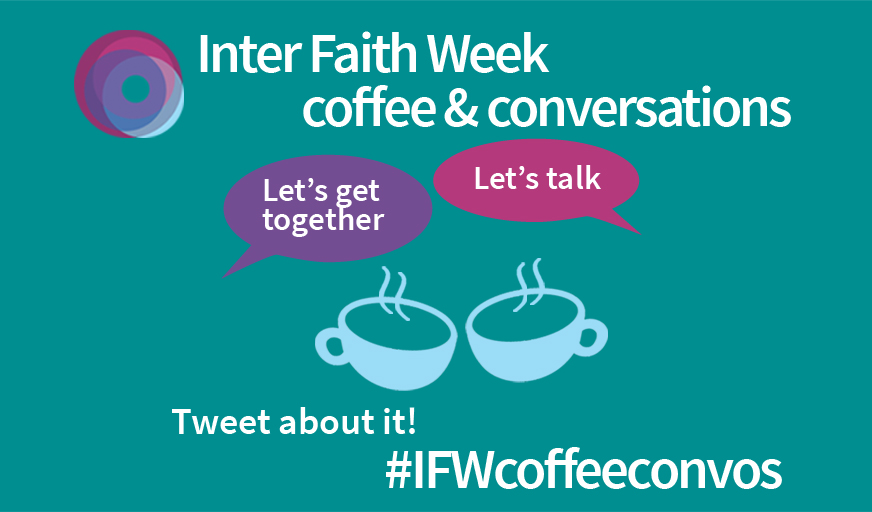 Let's get together
In our daily life, we will all encounter people of other backgrounds. They might be family members, friends, work colleagues, neighbours or parents of our children's friends.
Given that time is tight, we suggest you start with someone you know, at least a little.
Why not get in touch this week, explain that 'Inter Faith Week' is coming up and that you'd be interested in having a chat about your different faiths or beliefs over a coffee?
Let's talk
The most natural place to start will be with something you have in common. If you've met via the school gate, you might talk about celebrations around birth and childhood. If you've met through sports, you could talk about how your faith inspires you to train. November is also a time close to many different religious festivals, and this can be an interesting place to start. (You can find out which ones at https://www.interfaith.org.uk/resources/religious-festivals)
Tell us about it
Inter Faith Week is a big national project, but most of the activities that take place are led by volunteers, so you're in good company. Tweet or post about it.
Why not share our graphic above, or use the hashtag #IFWcoffeeconvos and tag @IFWeek
Helpful mini resources
---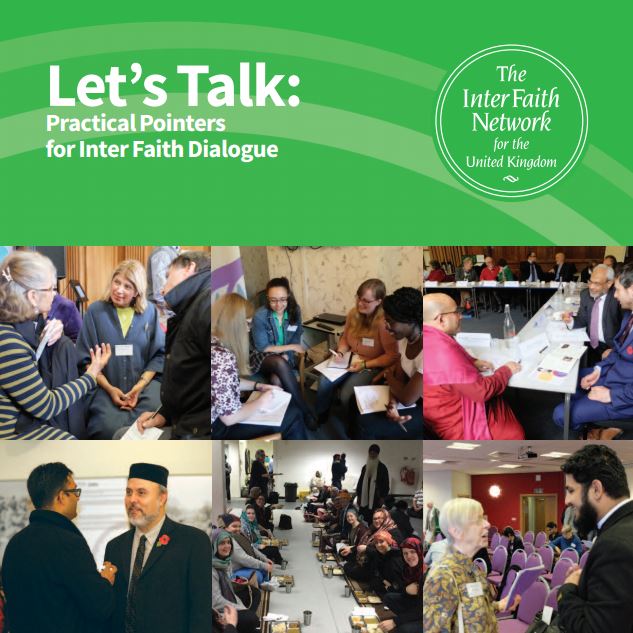 A short, helpful guide from the Inter Faith Network for the UK
---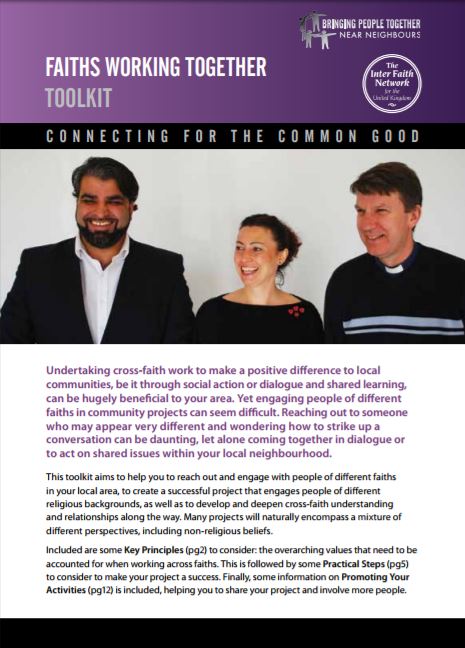 Another helpful guide from Near Neighbours and the Inter Faith Network for the UK
Published 6 November 2017