Dialogue
"Dialogue: A conversation or written exchange which is a mutually respectful exploration of views with the hoped for outcome of greater understanding". From Let's Talk: Practical Pointers for Inter Faith Dialogue
The increasing religious diversity of the UK means that inter faith engagement is ever more important.
Conversations and dialogues between people of different faiths and beliefs help open the door to explore greater understanding. During Inter Faith Week each year, many take place. Sometimes these are very informal. At other times, people opt to use a framework such as the Inter Faith Network for the UK's Inter Faith Buddies scheme.
This Inter Faith Week, why not reach out and set up a conversation with a friend or colleague or even someone from a local place of worship, university, or belief society? It's a great opportunity to deepen your understanding of other beliefs and engage in supportive discussion. If you would like to find someone for a conversation, your nearest local inter faith organisation may be able to assist (you can find your nearest group here Find my local group - The Inter Faith Network (IFN)) or contact the Inter Faith Network office ifnet@interfaith.org.uk
You can agree simple guidelines and topics to help maximise the possibility of a positive conversation with real opportunities to learn and connect.
Often people choose to focus on topics such as how their faith and belief shapes their outlook and approach to life (or their work). Sometimes people choose to explore what values they share or particular aspects of their faith such as festivals or life rituals.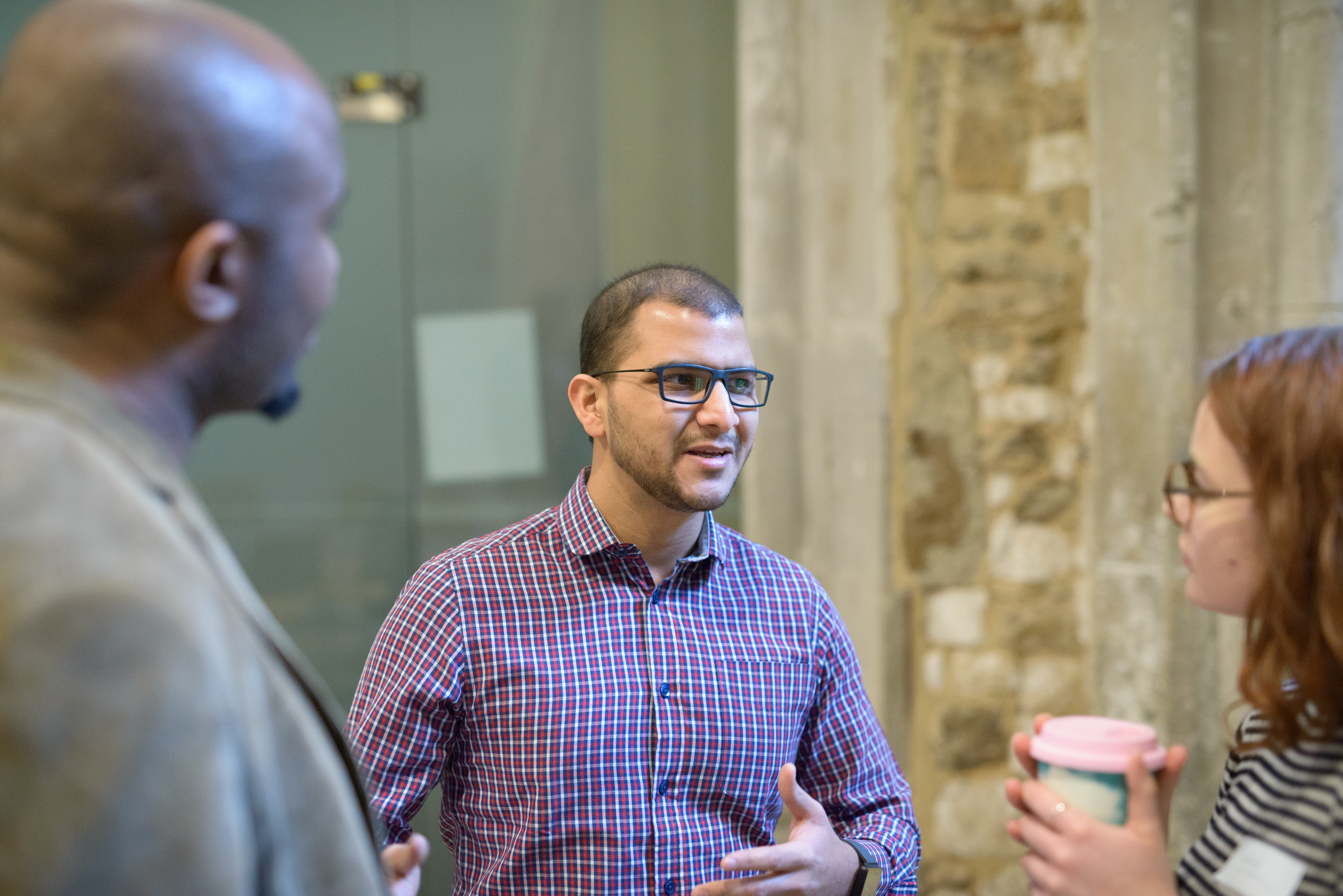 Some helpful guidelines for dialogue
The Inter Faith Network dialogue guidelines are very useful: Building Good Relations with People of Different Faiths and Beliefs (Code) - Resources - The Inter Faith Network (IFN).These were created with IFN's member bodies and are widely used.
IFN also created, with a youth advisory group, some guidelines on youth inter faith dialogue which can be found in this guide: https://www.interfaith.org.uk/uploads/Connect2018.pdf.
If you have time for a slightly longer read, check out Let's Talk: Practical Pointers for Inter Faith Dialogue. It's a short, example packed guide created by the Inter Faith Network for the UK with its member bodies which include national faith community bodies, inter faith organisations and educational and academic bodies with an inter faith interest https://www.interfaith.org.uk/uploads/LetsTalk2017web.pdf.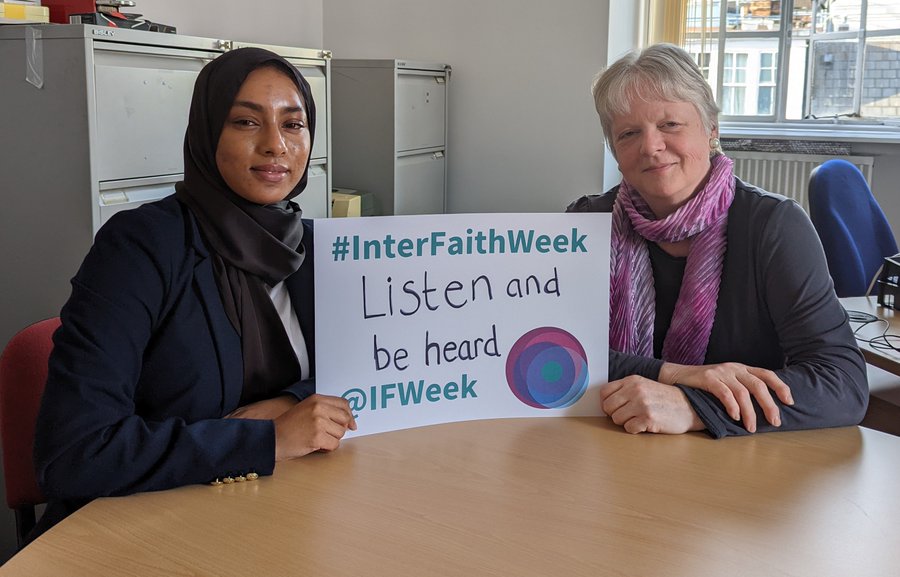 Inter Faith Buddies
Inter Faith Buddies is a scheme designed to bring individuals together to engage in dialogue Inter Faith Buddies - Resources - The Inter Faith Network (IFN).
The scheme involves two people of different faiths, or of a particular faith, or a non-religious belief choosing or developing questions on which to share their thoughts and experiences. Usually there are at least two conversations between the partners. You can do the process for whatever period you wish: from a week to much longer.
A webinar about why people have found the Buddies scheme useful and how they have used it: Webinar on the Inter Faith Buddies Scheme - Resources - The Inter Faith Network (IFN).
An example of one local inter faith initiative using the buddies scheme can be seen on Youtube.
Challenging or difficult dialogues
In a context where there is already an element of trust and/or where a 'safe space' has been created, sometimes people choose to address more challenging issues. You can see some resources created by IFN at: Dialogue and difficult issues - Resources - The Inter Faith Network (IFN).
It is important to agree in advance that conversation partners wish to discuss such issues.
The Inter Faith Week Buddies guidelines are also relevant here.
Find out more about the work of the Inter Faith Network
If you would like to find out more about the work of the Inter Faith Network, and its work to promote and support dialogue and other inter faith activity in the UK, visit www.interfaith.org.uk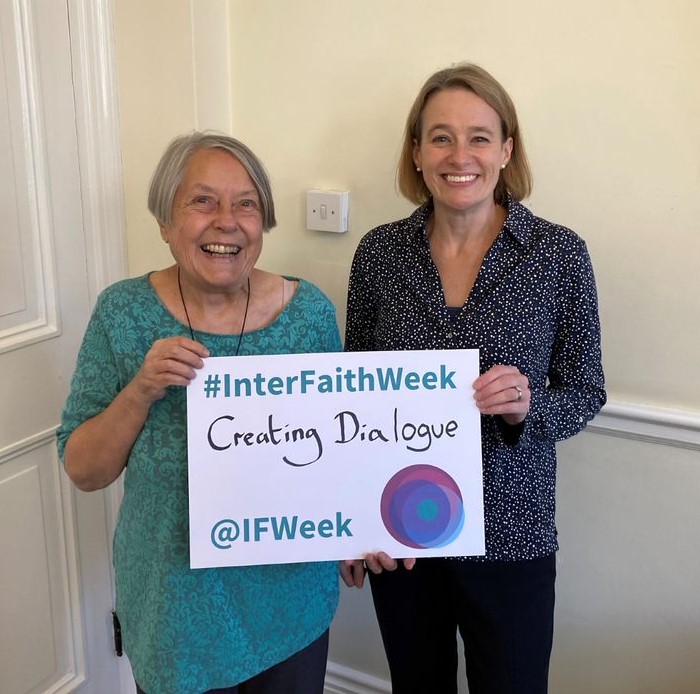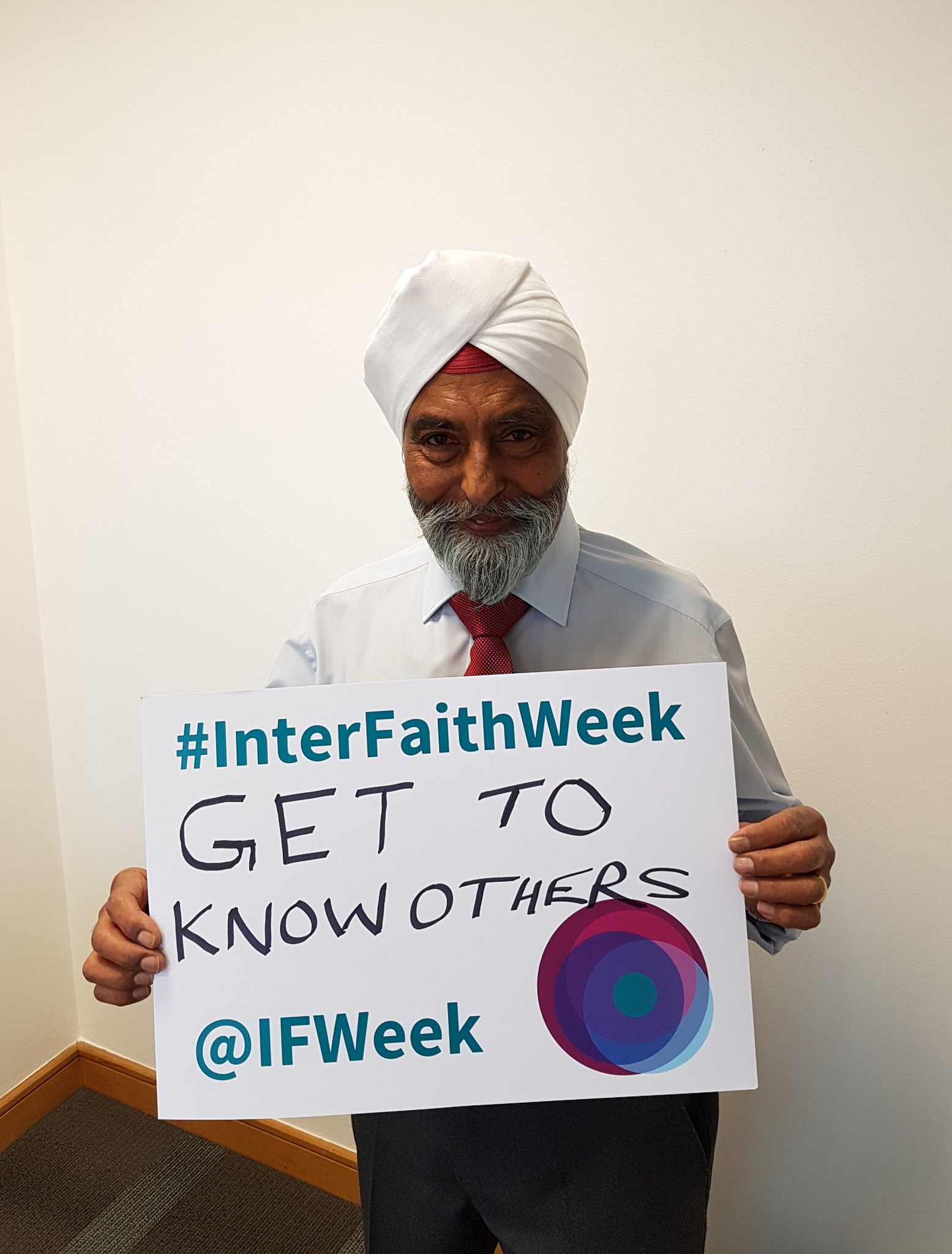 Photos
People in conversation
IFN Intern and Executive Director
IFN Trustee and staff member
IFN Trustee
Published 27 October 2023