Social media
Inter Faith Week social media resources
Official Inter Faith Week social media accounts
Inter Faith Week is a programme of the Inter Faith Network for the UK (IFN). IFN runs this website, and also runs separate Inter Faith Week social media accounts:
Hashtags
We encourage people to use #InterFaithWeek in posts about the Week on all platforms. We used also to encourage use of #IFWeek, but the extended character limit on Twitter means this hashtag now has less benefit, and #InterFaithWeek is clearer and more obvious to the public.
Campaign
As part of Inter Faith Week last year, we ran a campaign posting photos on our accounts of people holding cards with messages about the benefits of the Week and what it enables them to do. An example is below.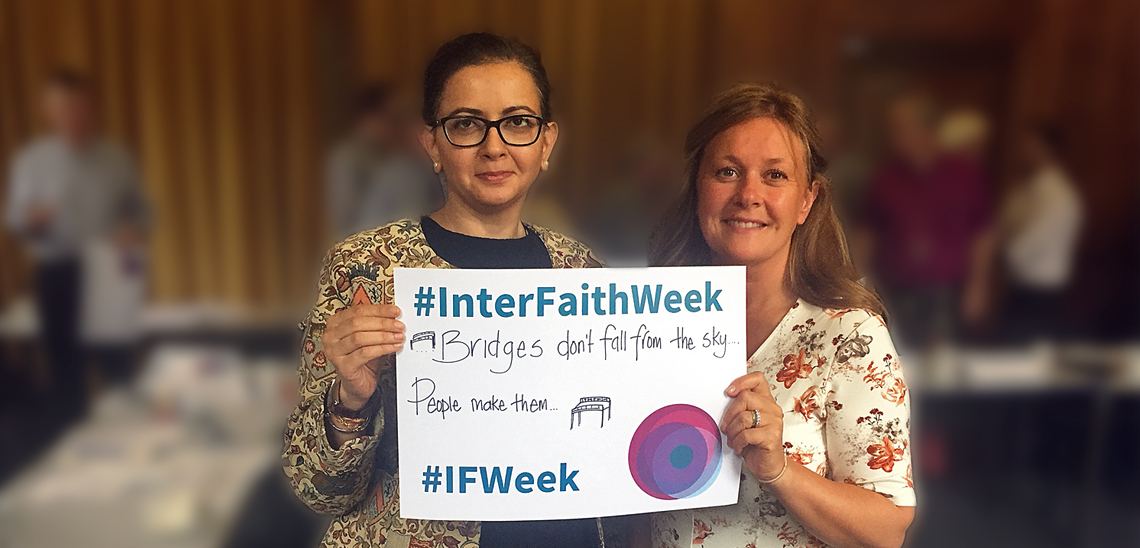 We will be updating this page with information about 2018 campaigns soon. The downloads below were available for 2017.
---
---
---
---
---
---
---
---
---
---
Published 12 October 2017