Social media
Inter Faith Week social media resources
Official Inter Faith Week social media accounts
Inter Faith Week is a programme of the Inter Faith Network for the UK (IFN). IFN runs this website, and also runs separate Inter Faith Week social media accounts:
Hashtags
We encourage people to use either of the hashtags #IFWeek and #InterFaithWeek in posts about the Week on all platforms. The hashtags have different benefits - #InterFaithWeek is longer, but more recognisable, especially for people who are less familiar with the Week. #IFWeek is shorter, which is more handy in Tweets, and has the benefit of being very similar to our account names. We have also been using it slightly longer.
Campaign
As part of Inter Faith Week this year, we are running a campaign posting photos on our accounts of people holding cards with messages about the benefits of the Week and what it enables them to do. An example is below.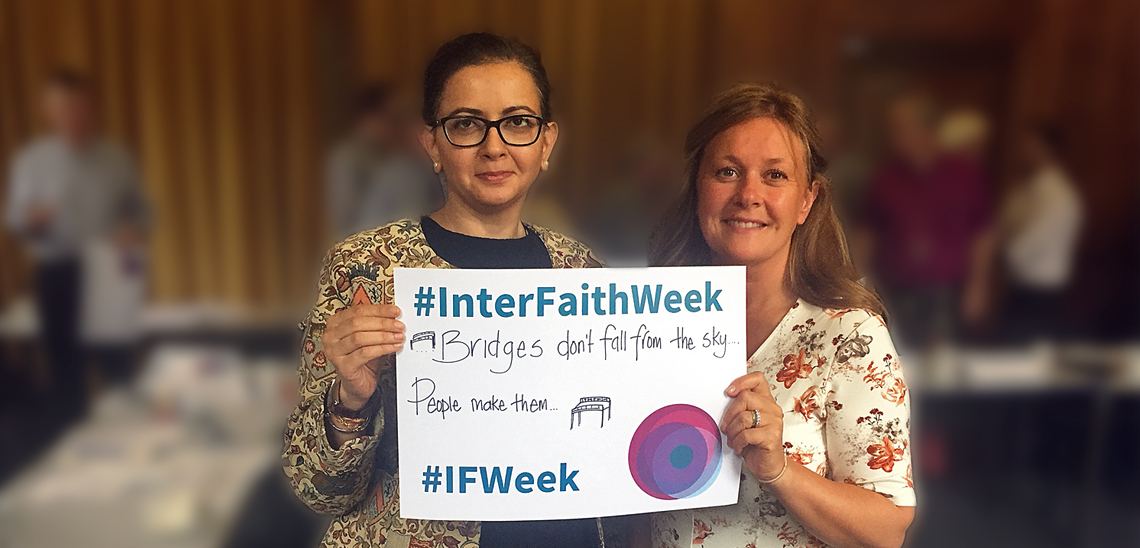 If you would like to take part in this campaign, some pre-written cards can be downloaded from below and printed at home. You can then take a photo of you - perhaps with some friends of other faiths - holding the card and post it to your social media, tagging us or using the hashtags above. If you'd like to suggest wording for other cards, please email us.
---
---
---
---
---
---
---
---
---
---
Published 12 October 2017