Branding/ logos
You are welcome to use any of these logos and branding items on materials linked to Inter Faith Week.
Logos/ branding
The main Inter Faith Week branding is the overlaid circles design ('the swirl') with the words 'Inter Faith Week' next to it. Examples of the logo in various formats can be downloaded below.
Other formats can be provided on request, including EPS, SVG or AI files. Please contact us.
NB: Branding materials are free to use on materials relating to events and activities which support/ are in keeping with the aims of Inter Faith Week. If you wish to use the branding in any other context, please get in touch.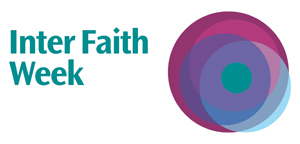 (JPG, 300KB)
Click image to download the JPEG version of the primary IFW branding (white background).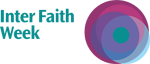 (PNG, 56KB)
Click image to download the PNG version of the primary IFW branding (transparent background*).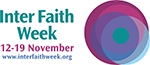 (PNG, 68KB)
Click image to download the PNG version of this year's Inter Faith Week branding (transparent background*).
The branding/ logos provided above may not be altered without permission.
* The logos with transparent backgrounds may display with a black background when loading into certain browsers. The black background is not part of the logo. It is best to save a copy of the logo and then use in your artwork/ website.
Other logos
Inter Faith Week is a programme of the Inter Faith Network for the UK, which manages this website and uses the logo in a variety of other ways. Use of the 'swirl' logo with 'Inter Faith Week' overlaid in white is used where small round or square logos are required, including as our social media avatars and on badges and stickers. This version of the branding should not be used except where these constraints apply and are unavoidable.
Fonts and typefaces
The primary logo font is Ocean Sans in bold. The primary font used in all other materials linked to the Week, inlcuding printed matter and digital assets, is Source Sans Pro. Source Sans Pro is available for free from Google Fonts.
Colours
The primary colour palette associated with the Week is the palette which comprises the swirl motif as well as white. Colour references can be found below. In addition, each year the Inter Faith Network uses a distinct accent colour on materials produced in that year.
In 2023 the colour is:
(R: 165 G: 119 B: 181; C: 37 M: 60 Y: 0 K: 0; #a577b5;).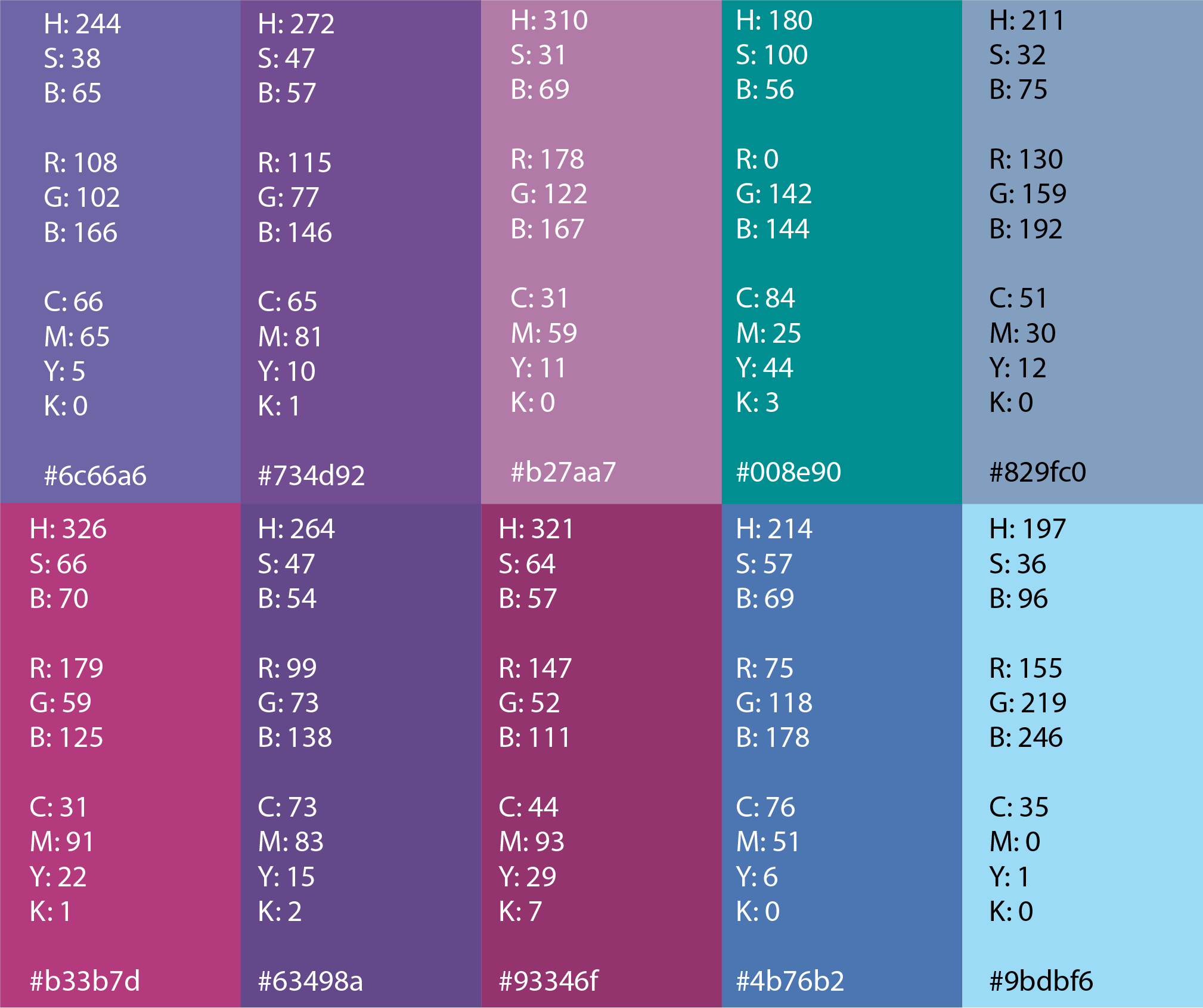 Published 1 August 2023