Local authorities
Inter Faith Week is a tremendous opportunity to demonstrate and strengthen links with your diverse local community and to encourage new links and partnerships which contribute to integration and cohesion.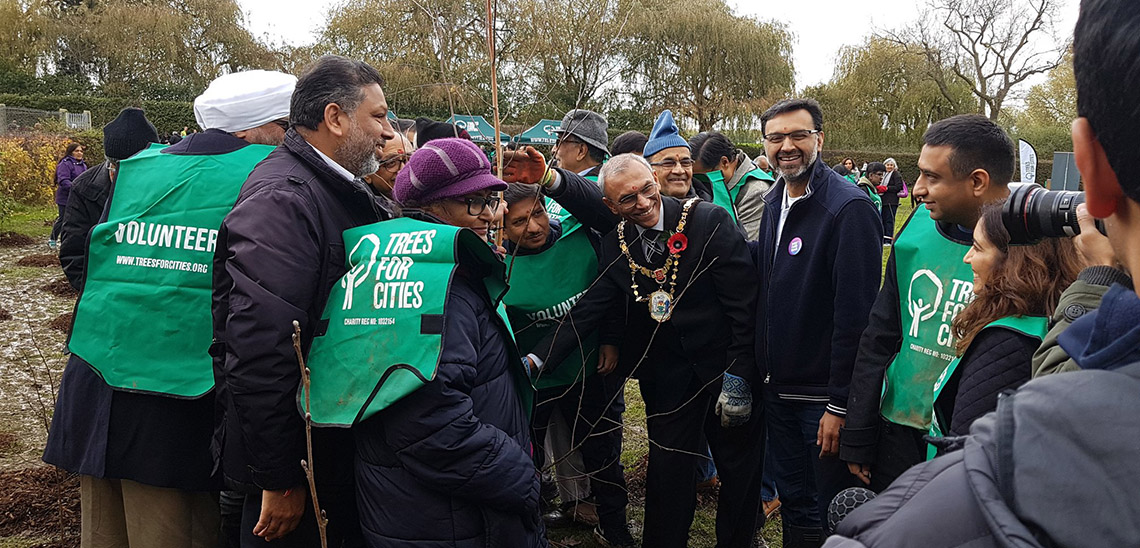 The Week encourages greater understanding about and between different faith and belief groups; inter faith volunteering and social action; and other activities that help build new partnerships and links with a wider benefit.
At this time of COVID-19 and social distancing, the Week will have a strong virtual component. Below are just a few possible ways your local authority might wish to consider marking the Week:
A video message with faith leaders and involving figures such as the leader of the council, mayor and local MP(s) about the importance of positive engagement between people of different backgrounds; tackling prejudice and standing up to hate; solidarity at times of difficulty; and inter faith understanding and cooperation.
An Inter Faith Week message from the Mayor or Lord Mayor.
Working with the local inter faith group in your area and faith groups to arrange a virtual civic 'reception' or other event to mark the Week – perhaps highlighting your work with faith and belief groups.
Highlighting in some way the multi faith element to your local Remembrance event. Inter Faith Week always begins on Remembrance Sunday to encourage the remembering together of the service of men and women of all faiths and beliefs.
A video about how faith communities in your area have responded to help others during the COVID-19 pandemic.
Key elected members and staff taking part in a socially distanced walk between a number of different places of worship with members meeting and greeting safely outside the main entrance.
Encouraging schools to hold events to mark the Week – for example special focus lessons and poster competitions.
A joint event – or online discussion – with Police and other relevant bodies and faith communities about safety of places of worship.
A video or web resource about how working with different faith groups and those of non-religious beliefs is an important part of an integrated local community.
Work towards launching an updated map or listing of places of worship in your authority.
Photo: The Worshipful Mayor of Harrow, Cllr Nitin Parekh, addressing volunteers at the planting of an 'Ahimsa' Peace Forest in Harrow, organised by Shrimad Rajchandra Mission Dharampur, OneJain, Harrow Interfaith, Harrow Council and Trees for Cities to mark the Week in 2019
Published 7 October 2020