Police
Inter Faith Week provides a great opportunity to connect with faith communities within the local community which you serve.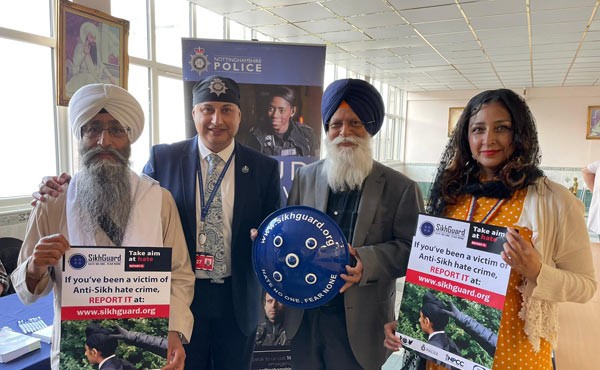 Below are just a few possible ideas for marking the Week. Most can be adapted, if needed, to be fully or partly virtual.
Hold a meeting or webinar, inviting members of different faith groups to meet officers to hear a presentation about the Police service and diversity, in particular engagement with people and groups of different backgrounds and career opportunities.
Invite members of the local inter faith group and/or members of local faith communities to present their work to officers and staff, exploring the way that faith groups work together such as responding to social needs, bridging differences in culture or perceptions, making statements and calling for calm when incidents occur or when tensions arise.
Join with the local inter faith organisation in your area to issue a message about the importance of positive inter faith relations (a list of local groups can be seen at https://www.interfaith.org.uk/involved/groups) .
Hold an online or in-person event focusing on a particular issue of relevance to faith communities, such as tackling hate crime, security of places of worship or positive inter faith relations.
Offer an Inter Faith Week linked staff training session about different faiths and beliefs, important religious celebrations/key dates, how officers can be mindful of faith when visiting people's homes and the importance of engagement with faith groups in your area.
Arrange with a small number of places of worship of different faiths in your area to provide your officers and other staff members with a chance to visit for a tour during the Week – or invite them to work with you.
Encourage your officers and staff of faith to share their lived experience; for example, how they organise prayer around shift work.
Share information on local and national Police Staff Networks and how to sign up to them. This should include how allies and supervisors can reach out and seek guidance and advice.
Use hashtags in your comms #InterFaithWeek and share previous engagements over the year, where possible.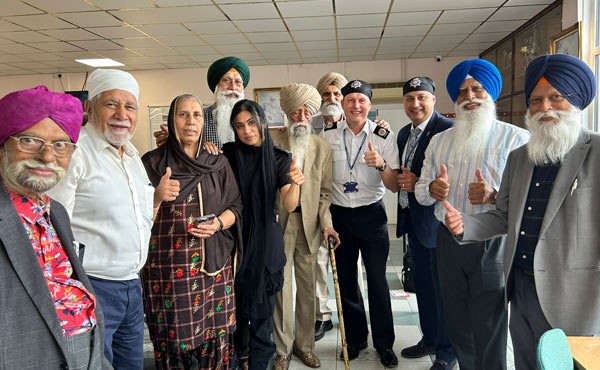 Photos 1 and 2: Launch of the SikhGuard which took place in Nottingham on 20th August 2023 at a special event organised by Nottinghamshire Police inside the Siri Guru Singh Sabha Gurdwara Sikh Temple.
Published 8 August 2022