Press release - Thousands set to take part in Inter Faith Week 2021
Inter Faith Week 2021 begins on Sunday 14 November in England, Northern Ireland and Wales.
This is a special Week which highlights the contribution of faith groups to society; encourages greater inter faith understanding and cooperation and also dialogue between those of religious and non-religious beliefs. It is timed to begin each year on Remembrance Sunday to encourage remembering together of the service of those of different faiths and beliefs from the UK and the Commonwealth.

The Week is open to all and thousands of people of different backgrounds and ages take part directly, with millions encountering its positive messages through social media. Recent years have seen ever more types of organisations taking part, from faith, belief and inter faith organisations, to others such as schools, sports clubs, hospitals and hospices, police, and youth organisations.

Hundreds of bodies have already registered activities for this year's Week. Coming just after COP26, quite a number of these are focused on environmental issues and how faith communities can help tackle climate change. A sampler of activities can be found here.

The Rt Revd Jonathan Clark and Narendra Waghela, Co-Chairs of the Inter Faith Network for the UK, which leads on the Week, said:
"Inter Faith Week is a force for understanding, as well as encouraging action together for the common good. It is also a powerful antidote to ignorance and prejudice.

Each year Inter Faith Week opens the door to new friendships and to new working partnerships and projects which make a practical difference to how we all live together in our diverse society, building on values held in common."

The Government's Minister for Faith, Kemi Badenoch MP, said:
"Inter Faith Week is a perfect opportunity for people of all beliefs to reach out to and learn from different communities.

"I am proud to live in a country that recognises and respects the rich history of diverse communities in Britain and in my role as Faith Minister, I remain committed to raising awareness across society of inter faith issues."
Activities for Inter Faith Week this year range from exhibitions and art and photography competitions, dialogues and debates, to wellness sessions, faith trails and place of worship open days, school classroom activities, sports activities, environmental projects and cooking activities. A calendar list of this year's activities can be found on the Inter Faith Week website: https://www.interfaithweek.org/events/calendar. Activities can also be viewed on an interactive map: www.interfaithweek.org/map.

The majority of activities are in-person activities, such as open days for places of worship and live film screenings. In the context of the continuing COVID-19 pandemic, some activities will again this year take place online, with virtual discussions, workshops and quizzes. There will also be 'hybrid' activities, such as livestreamed debate panels, that embrace both virtual and in-person participation. As well as leading on the Week, IFN will be holding a roundtable focusing on the development of women's local inter faith initiatives.

The final Sunday of Inter Faith Week is also Mitzvah Day, a Jewish-led day of social action involving people of all faiths and none working together in their local communities. The Week and the Day work closely to ensure that each year, many 'Inter Faith Mitzvah Day' activities take place to jointly mark Inter Faith Week and Mitzvah Day.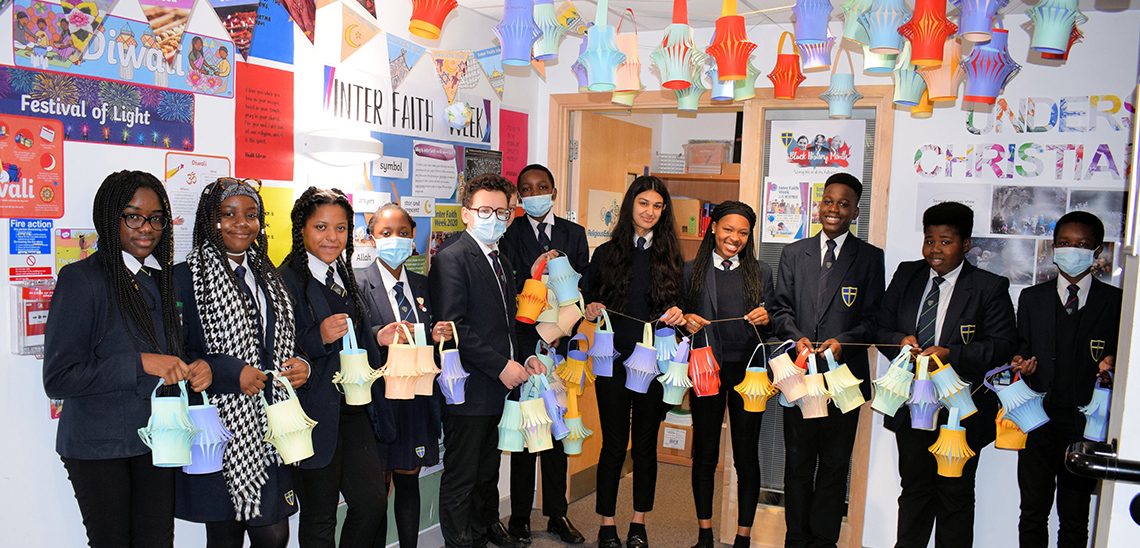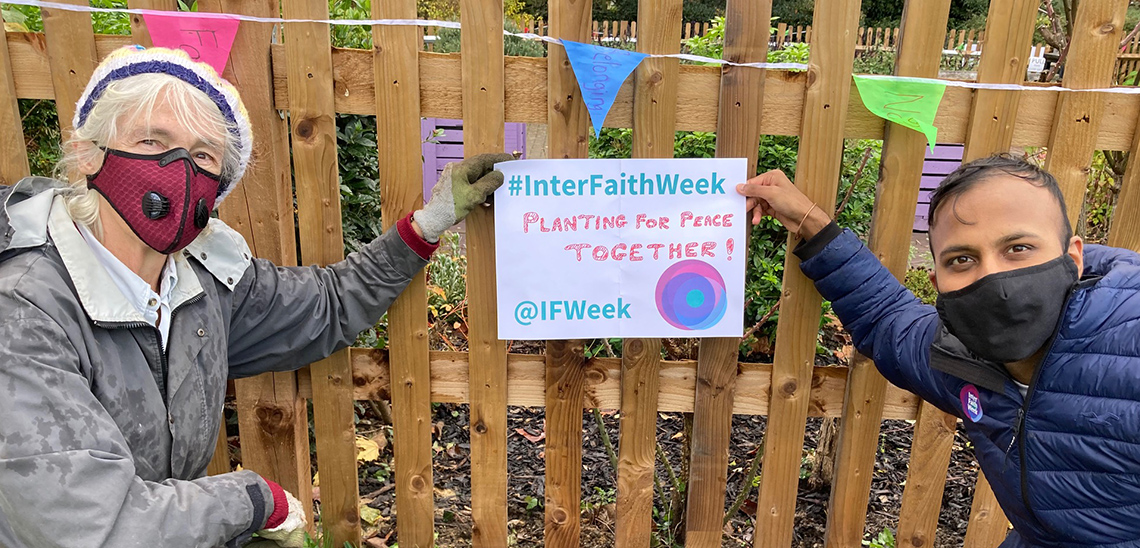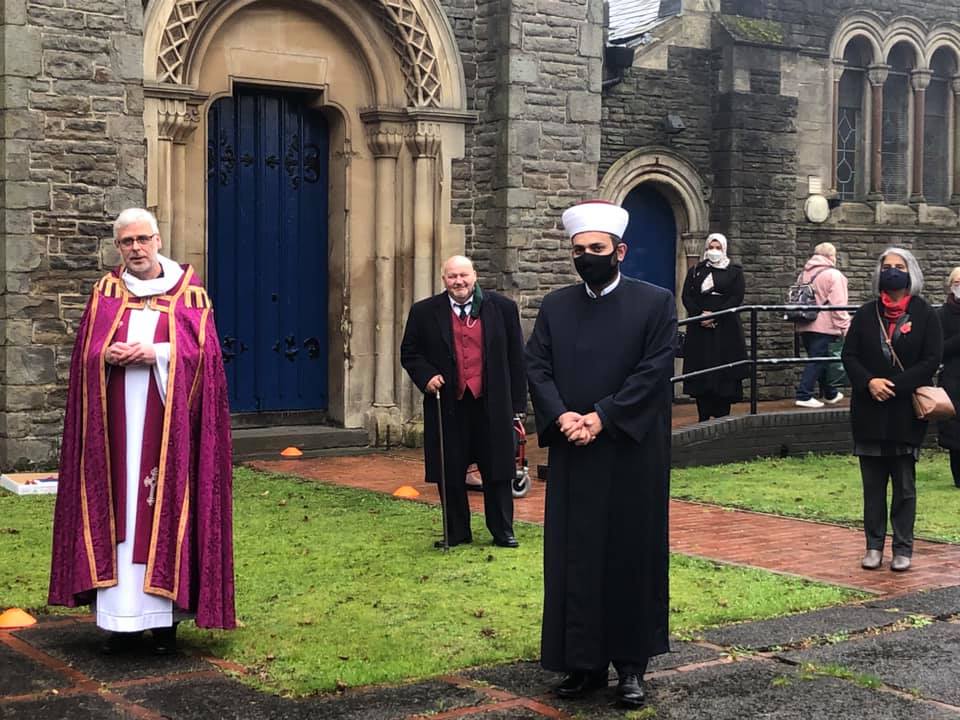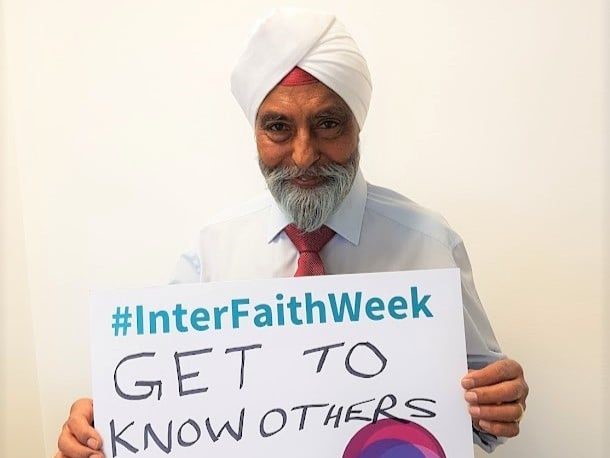 Notes
Enquiries about the Week: IFN office: 020 7730 0410 or Ashley Beck: ashley.beck@interfaith.org.uk at 07596 849 538 outside of office hours. Interviews available.
Inter Faith Week's aims are to: strengthen good inter faith relations at all levels; increase awareness of the different and distinct faith communities in the UK, in particular celebrating and building on the contribution which their members make to their neighbourhoods and to wider society; and increase understanding between people of religious and non-religious beliefs.
More information at: http://www.interfaithweek.org/
The hashtag for social media is #InterFaithWeek. Inter Faith Week social media accounts can be found at http://www.twitter.com/IFWeek, http://www.facebook.com/ifweek, http://www.instagram.com/IFWeek
Inter Faith Week is a programme of the Inter Faith Network for the UK (IFN) www.interfaith.org.uk, a charity which has been working since 1987 to promote inter faith understanding and cooperation in the UK. IFN's programme of work, including Inter Faith Week, is supported by faith communities, the Department for Levelling Up, Housing and Communities, trusts and other donors.
IFN works in consultation with the Northern Ireland Inter-Faith Forum and the Inter-faith Council for Wales/Cyngor Rhyngffydd Cymru in relation to the Week in those nations.
A range of Inter Faith Week activities in England are being supported through the Near Neighbours programme of the Church Urban Fund, including through its Government supported small grants scheme.
Scottish Interfaith Week is led by Interfaith Scotland (http://www.interfaithscotland.org/). It has its own dedicated website at: http://www.scottishinterfaithweek.org/. Scottish Interfaith Week took place earlier than usual this year between 31 October and 7 November in order to coincide with COP26 which was hosted by the UK Government in Glasgow. Many inter faith activities took place focused on the theme 'Together for our Planet'.
Photo credits (clockwise from top): IFN Trustees; Shrimad Rajchandra Mission Dharampur (UK) with Planting for Peace at OneJAIN Ahimsa Peace Garden, Harrow; IFN Trustee; St Mary the Virgin Church/Merchant Seafarers Association/Muslim friends on Remembrance Sunday, Butetown, Cardif; Blue Coat School Coventry celebrating Diwali and Bandi Chorr Divas. All event photos are from Inter Faith Week 2020.