Hospitals
Inter Faith Week is a great opportunity to increase religion and belief literacy and deepen understanding of the importance of the faith and beliefs of patients and staff.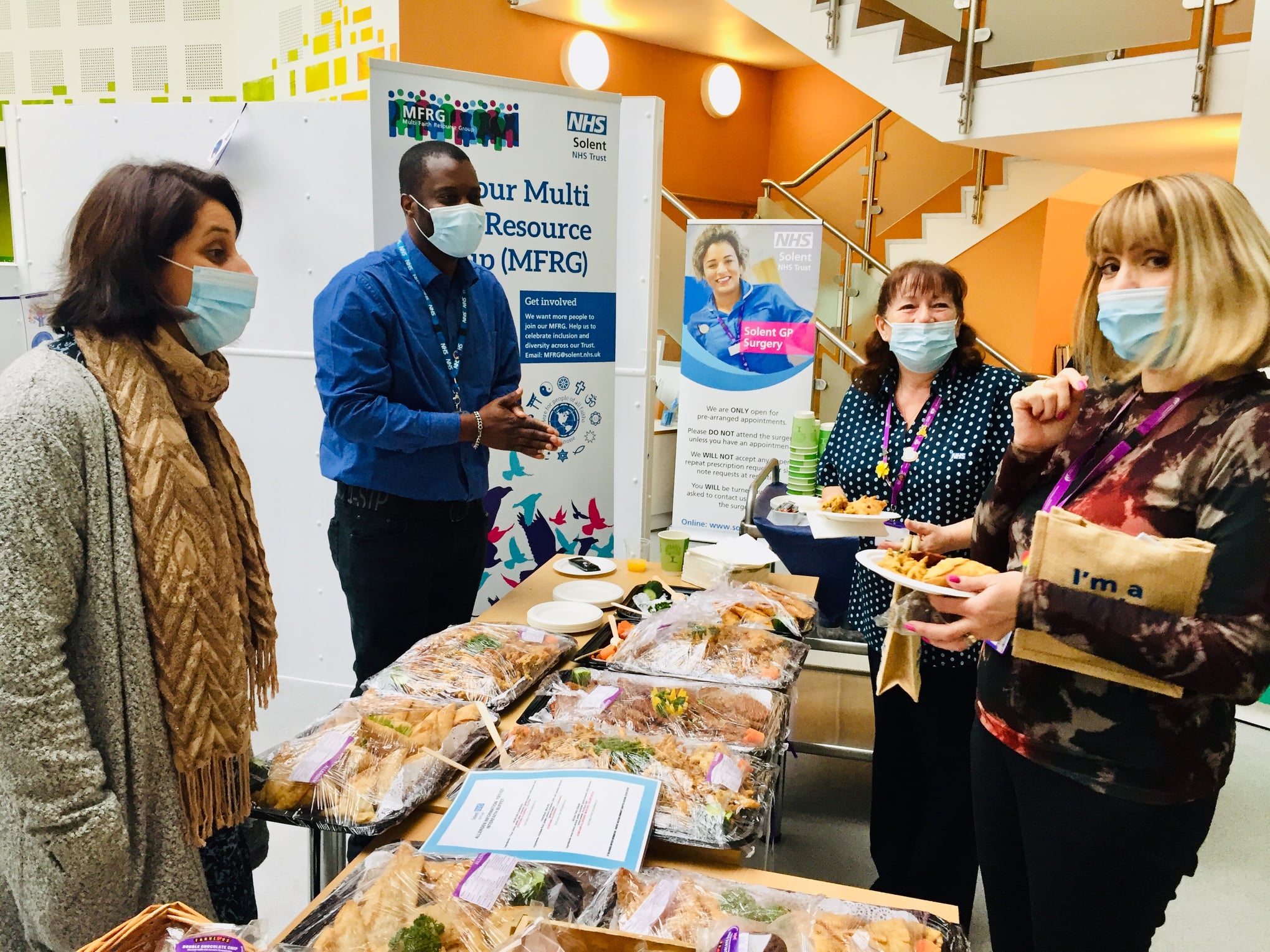 Below are some ideas that hospitals might like to consider. Most can be adapted, if needed, to be fully or partly virtual.
Create an Inter Faith Week blog for the hospital website – perhaps featuring chaplains and staff of different faiths and beliefs
Make a short video for social media about the importance of multi faith provision at your hospital and how it works to support patients and staff of all faiths and beliefs
Organise an exhibition about different faiths and beliefs, perhaps in association with your chaplaincy and also your local inter faith organisation (you can find groups listed at https://www.interfaith.org.uk/involved/groups)
Host a talk with contributors of different faiths talking about the importance, from their perspective, of chaplaincy support as part of patient care
Host a coffee and cake break for staff to connect or an inter faith quiz
Host a discussion group for staff, patients or their family members to share an aspect of their faith or belief that is important to them
Invite guests from different faiths to do a special slot on your hospital radio station during the Week
Launch a new project such as a staff inter faith network
A special Inter Faith Week menu in your staff canteen
Photo: Staff at Southampton's Western Community Hospital with Solent NHS Trust Multifaith Resource Group in 2021.
Published 8 August 2022