Hospices
Inter Faith Week is an excellent opportunity for hospices to strengthen their links with local faith and belief groups and enable their work to become more widely understood and supported.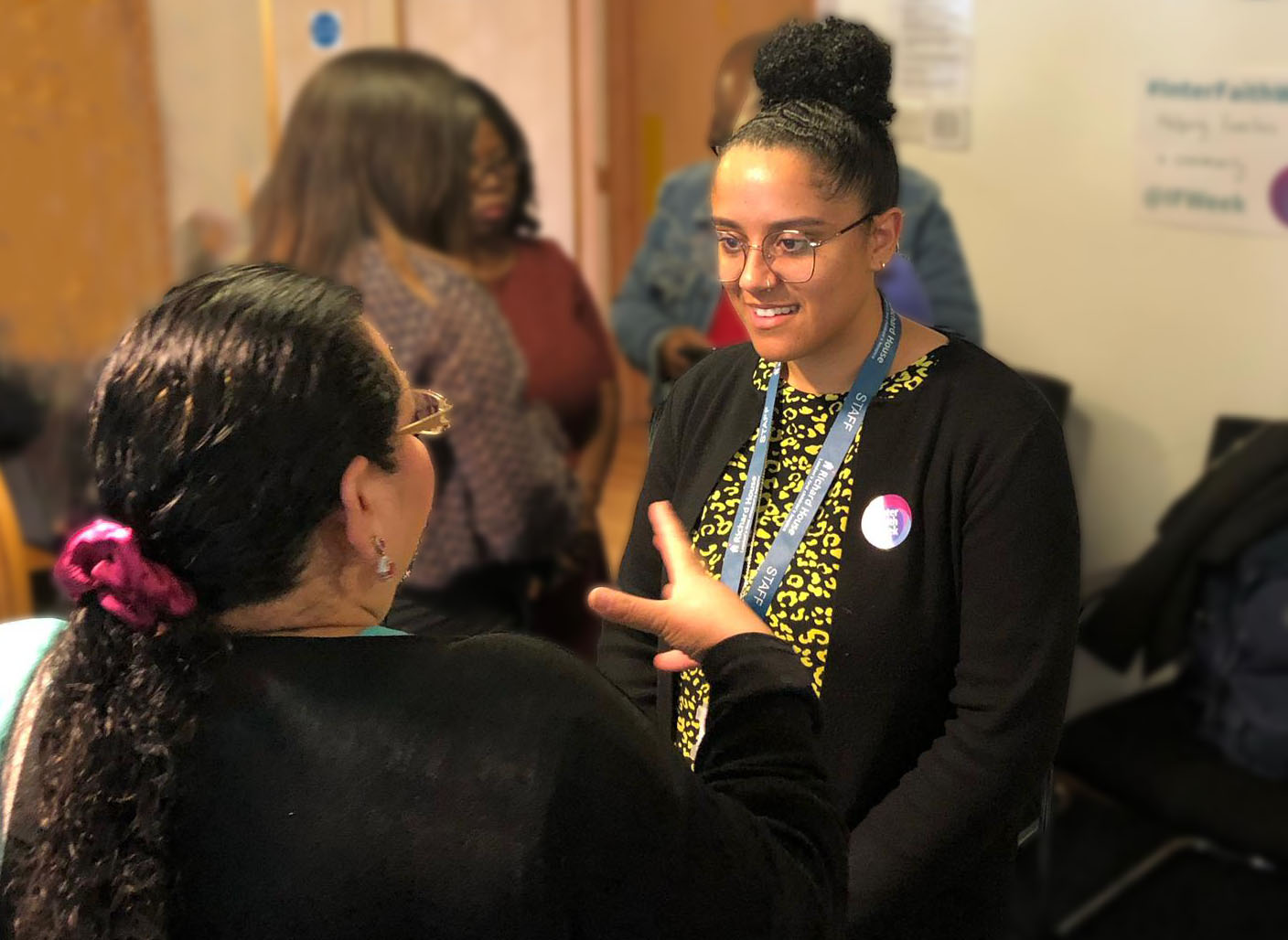 It can also be a good moment for training about the different faiths and beliefs of service users, and how these may impact their different needs.
As Hospice UK has said, at this time hospice staff are at the forefront of the battle with COVID-19, continuing to care for vulnerable people whilst also easing the burden on the NHS. COVID-19 has had a disproportionate impact on people from BAME backgrounds, where there is a strong overlap with a number of faith communities.
At this time of COVID-19 and social distancing, the Week will have a strong virtual component. Just a few ideas that you may be interested to consider:
A video about how you serve local communities in our religiously diverse society – perhaps including local faith community members talking about why your hospice is so important to the local community and how it works with and responds to the needs of people of different faiths and beliefs.
An online discussion about COVID-19 and end of life care, with reflections about the multi faith and BAME dimension of that.
An online talk with contributors of different faiths talking about the importance, from their perspective, of care for people from the point at which their illness is diagnosed as terminal, to the end of their life.
An exhibition about different faiths and beliefs – perhaps in association with your local inter faith group (you can find groups listed at https://www.interfaith.org.uk/involved/groups) with an online version of this.
Staff, patients or their family members sharing an aspect of their faith or belief that is important to them, perhaps using a story or object to help.
Photo: Participants at an 'Inter Faith Week Breakfast' held by Richard House Children's Hospice in 2019
Published 8 August 2022