Fire and Rescue Services
Fire and Rescue Services (FRS) are well known for their commitment to engaging with local communities in all parts of the country.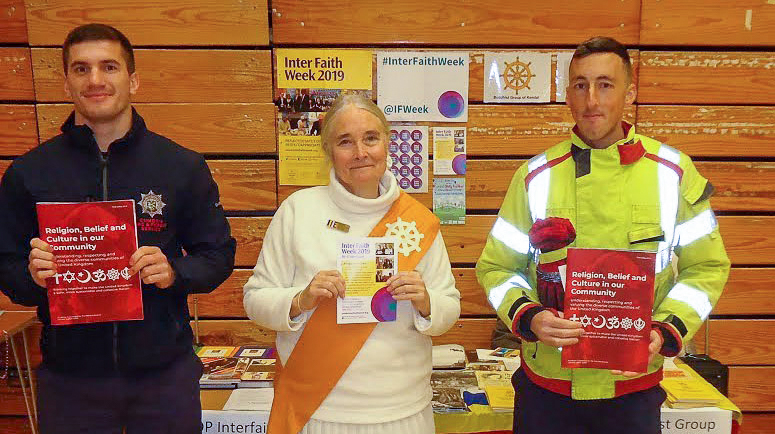 FRS make a vital contribution during Inter Faith Week each year, through a variety of activities and projects. We hope that you will join them this year!
Some ideas you might like to consider include:
Invite members of different faith groups to meet officers at the Fire Station or HQ. Officers and staff could explore what it means to be a fire fighter and that the Fire and Rescue Service is faith friendly and offers a range of careers that provide an essential service to the local population. Due to Covid-19 restrictions at the time this could be done virtually.
Ask places of worship to be available for groups of officers and other staff members to visit during the Week, with a short guided tour. This could be in the form of a virtual tour with a guide.
Invite faith members of the Local Resilience Forum or local authority emergency planning team to speak to officers and staff about the role of places of worship and members of faith communities in responding to emergencies and major incidents.
Invite those responsible for management of the buildings in local places of worship to a session to discuss the importance of creating a suitable Emergency Response Plan, perhaps pointing to Historic England's guidance for heritage buildings: https://historicengland.org.uk/advice/technical-advice/emergency-and-fire/response-plans/.
Photo: Cumbria Fire and Rescue Service members with South Lakeland Equality and Diversity Partnership member Inter Faith week 2019
Published 8 August 2022