Faith Communities
Inter Faith Week offers a valuable opportunity to make the public more aware of your faith community and of the important contribution which it makes to wider society – locally, nationally and internationally.
Below are some ideas for Inter Faith Week. These draw on successful activities held by faith communities in recent times. Most can be adapted, if needed, to be fully or partly virtual.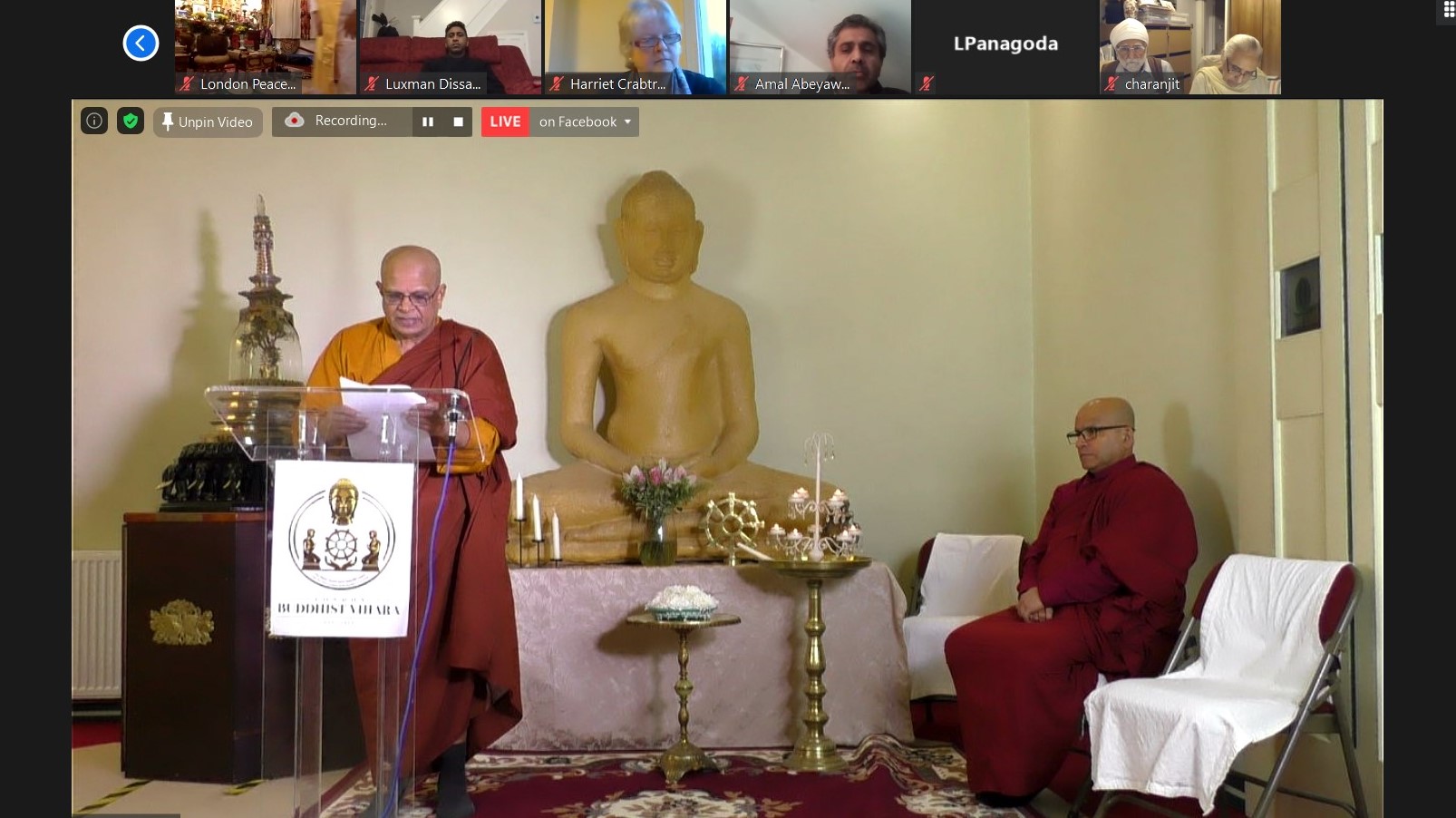 London Buddhist Vihara virtual inter faith service, 2020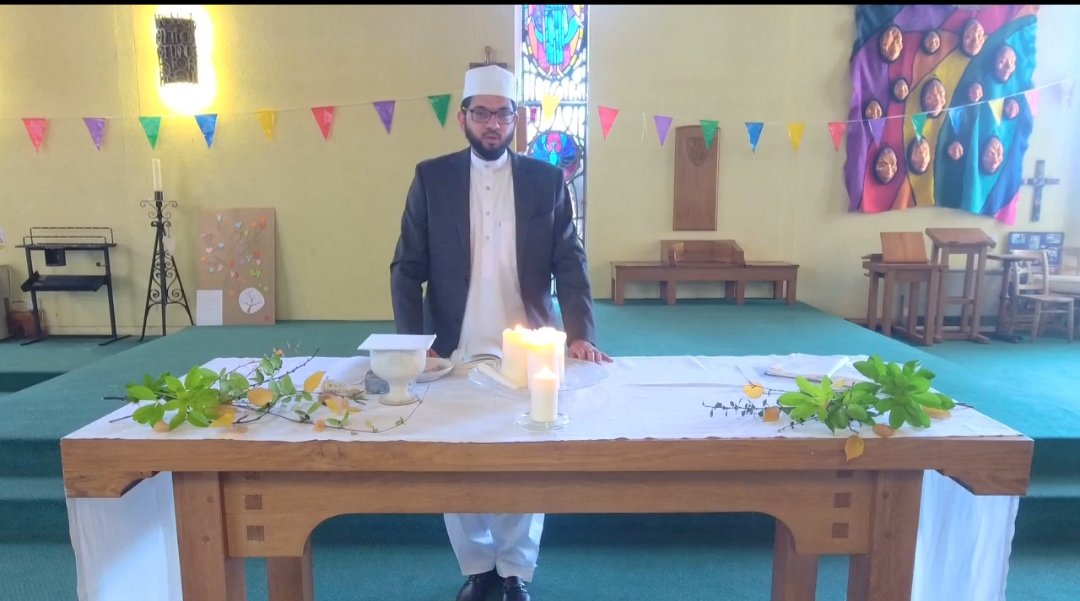 An inter faith service at All Hallows Church, 2020
LOCAL
Encourage members of your faith community to take part in Inter Faith Week events being run locally
Open the doors of your place of worship to the public as part of an 'open door day' and invite people inside for a short tour to learn about what happens inside your worship centre, or produce an online tour
Host a dialogue event at your place of worship or community centre and invite members of other local faith communities/belief groups to take part
If you have a weekly talk or sermon, include an Inter Faith Week theme in this
Work with your local inter faith body on a joint event https://www.interfaith.org.uk/involved/groups
Offer time, perhaps in partnership with a local inter faith group or SACRE, to take part in educational events in local schools during the Week
Partner with other local faith communities to run a social action project, such as a food bank drive or local litterpicking
Hold a special inter faith event for a particular constituency such as 'women of faith'
Check with your local radio station or tv channel if they are running a feature on Inter Faith Week and offer to provide someone for interview
If you have a website, include some information about Inter Faith Week and a link to the national website
Post about the Week and your community's engagement with it on your social media channels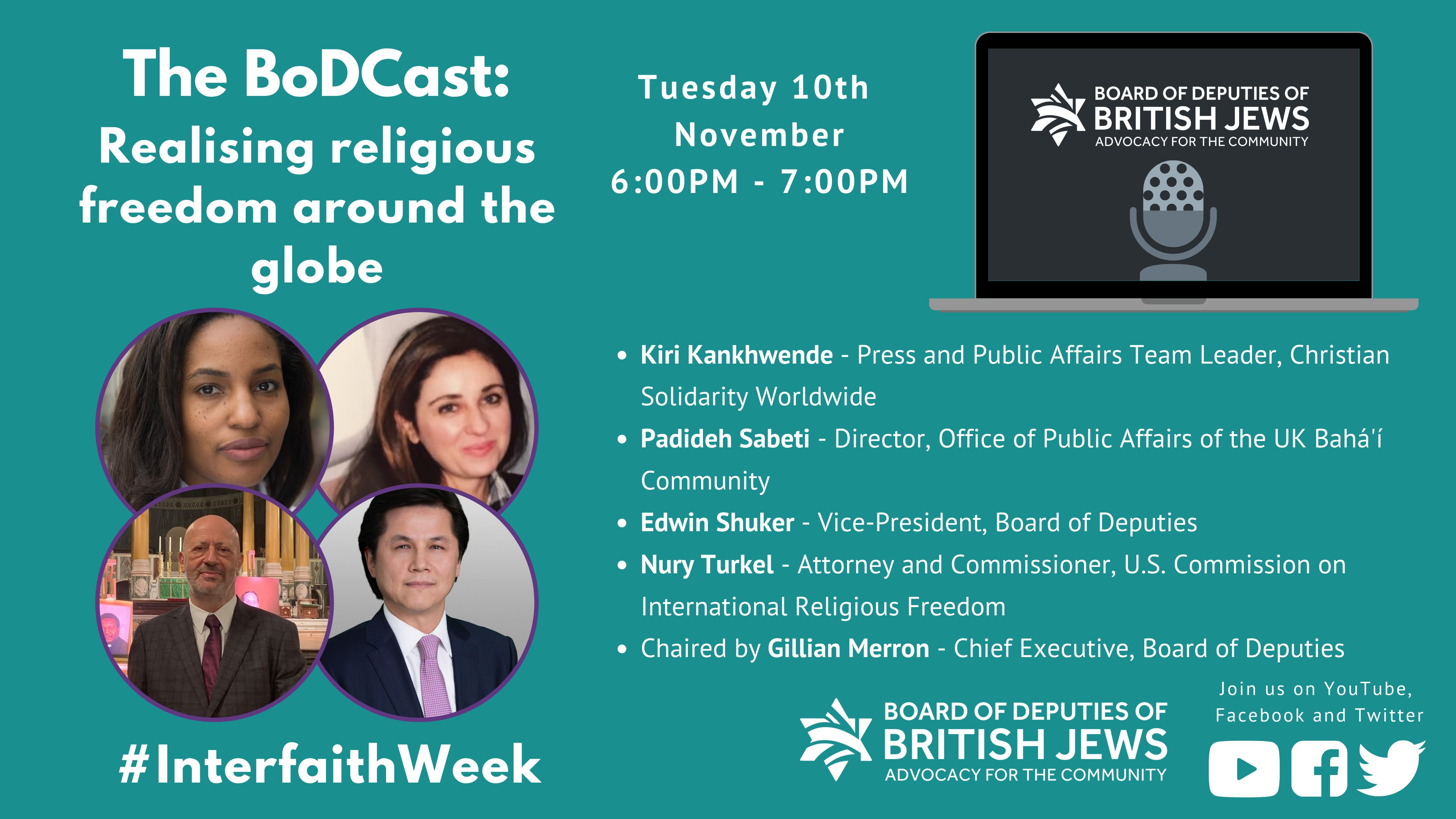 A podcast produced by the Board of Deputies of British Jews, 2020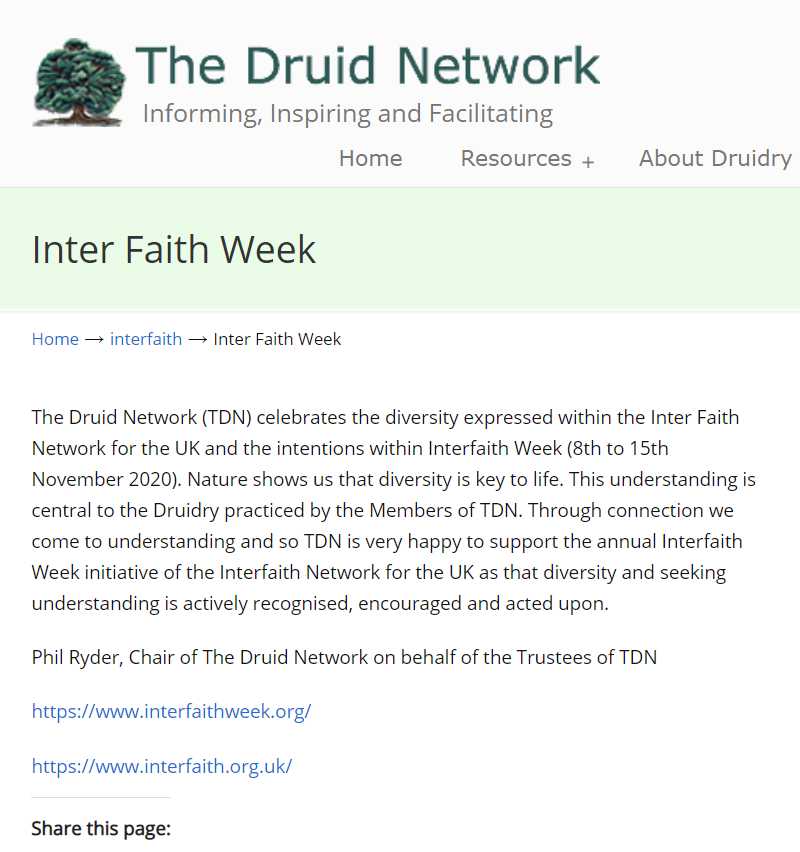 An Inter Faith Week message from the Druid Network, 2020
NATIONAL OR REGIONAL
Encourage your local members to take part in Inter Faith Week events and to consider running their own events such as 'place of worship open door days'
Highlight Inter Faith Week on your website and post about the Week and your faith community's inter faith engagement on your social media channels
Hold a discussion event with a national faith community organisation of a different faith tradition on a particular issue such as care for the environment or your response to refugees and asylum seekers and religious bases for that
Encourage a social justice network with a link to your community to take Inter Faith Week as an opportunity to broaden the reach of their project through practical partnership with projects run by other faith communities
Use the Week to launch a new activity you are doing in partnership with another faith community
Encourage newspapers and magazines with a link to your community to run a feature or interview relating to Inter Faith Week or its themes
If you hold an activity, please do take a few minutes to register it on the IFW website. If you register you will also be eligible for a free pack with Inter Faith Week stickers, a poster, flyers, and a blank message card on which to share an Inter Faith Week message!
Published 8 August 2022