Inter Faith Week 2019 Press Release
Inter Faith Week begins this Sunday, 10 November and runs until next Sunday.
PRESS RELEASE
4 November 2019
Inter Faith Week 10-17 November
Inter Faith Week begins this Sunday, 10 November and runs until next Sunday. Its aims are to strengthen good inter faith relations, to highlight the contribution that faith communities make to society, and to increase understanding between people of religious and non-religious beliefs.
Co-Chairs of the Inter Faith Network for the UK, Jatinder Singh Birdi and the Rt Revd Jonathan Clark said:
"Inter Faith Week is a great opportunity for people to come together, learn about people in their communities, and make common cause together. Such actions are a powerful antidote to language of division and to prejudice."
The Government's Faith Minister, Viscount Younger, said:
"Inter Faith Week provides everyone taking part with a great opportunity to learn about different faiths and beliefs, and to celebrate the contribution of different faith groups to society.

"I wholeheartedly support Inter Faith Week and I hope that everyone who takes part is inspired to get involved in other activities for the betterment of their community".
Hundreds of activities involving thousands of people will take place across England, Northern Ireland and Wales. They are being held by many kinds of organisations: faith and inter faith bodies; schools and youth organisations; colleges and universities; museums, galleries and libraries; hospitals and hospices; sports organisations; local authorities, the emergency services; employers and staff networks; and more.
The activities will be taking place in a wide variety of locations, such as places of worship, parks and woodland, public buildings, sports venues, schools and other educational institutions, community centres and cafes.
Inter Faith Week, on which the Inter Faith Network for the UK leads, is timed to begin each year on Remembrance Sunday, with people of different backgrounds being encouraged to mark this together, remembering the service of soldiers and civilians of many faiths and beliefs.
The most rapid growth this year is in events focused on climate change and environmental issues. A selection of these is listed on the accompanying 'event taster' sheet and there are many more.
Concerns of the moment have shaped a number of events. In the words of the title of Windsor and Maidenhead Community Forum's event: "How can we avoid falling into extremes over issues like Brexit and climate change and use our faith to sustain positive dialogue?"
A 'taster' of some of the events is attached below.
Scottish Interfaith Week takes place on the same dates as Inter Faith Week in England, Northern Ireland and Wales.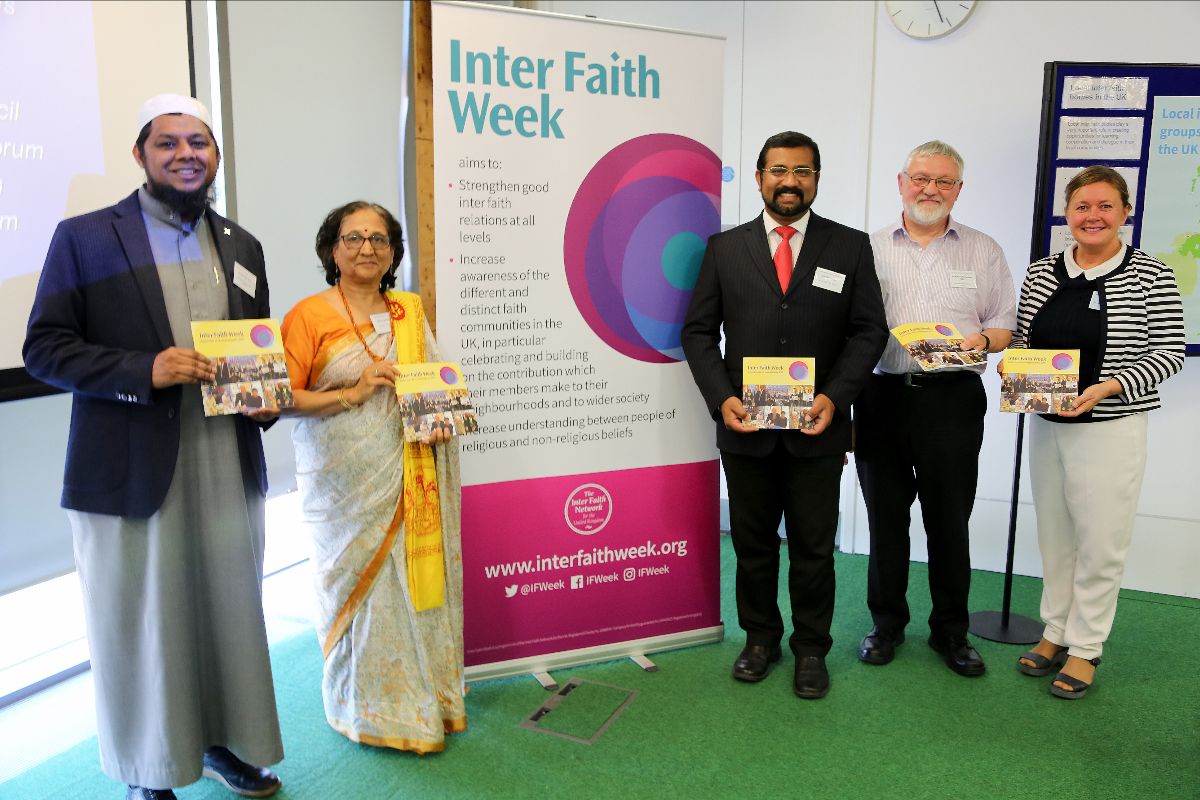 Sheikh Irfan Soni, Ms Trupti Patel, Cllr Tom Aditya, Dr Norman Richardson MBE and Ms Julie Jones launching the 2019 Inter Faith Week Programme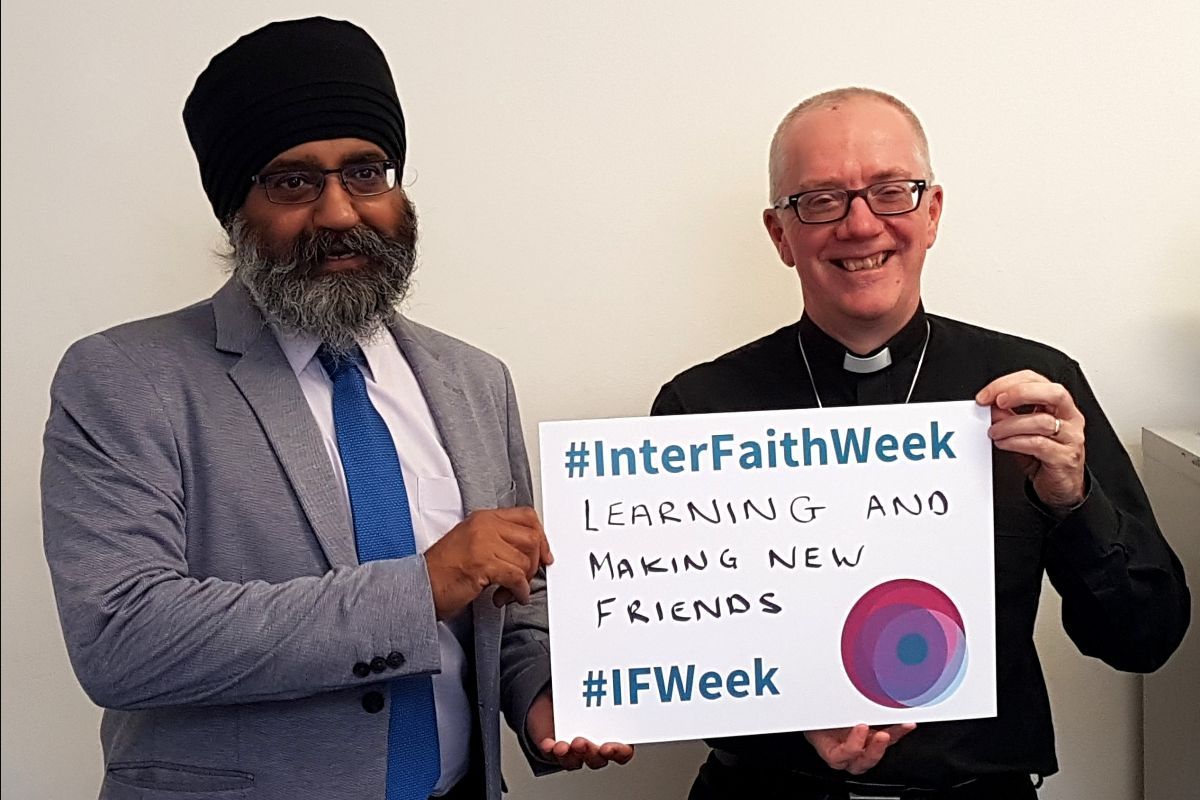 IFN's Co-Chairs, Jatinder Singh Birdi and the Rt Revd Jonathan Clark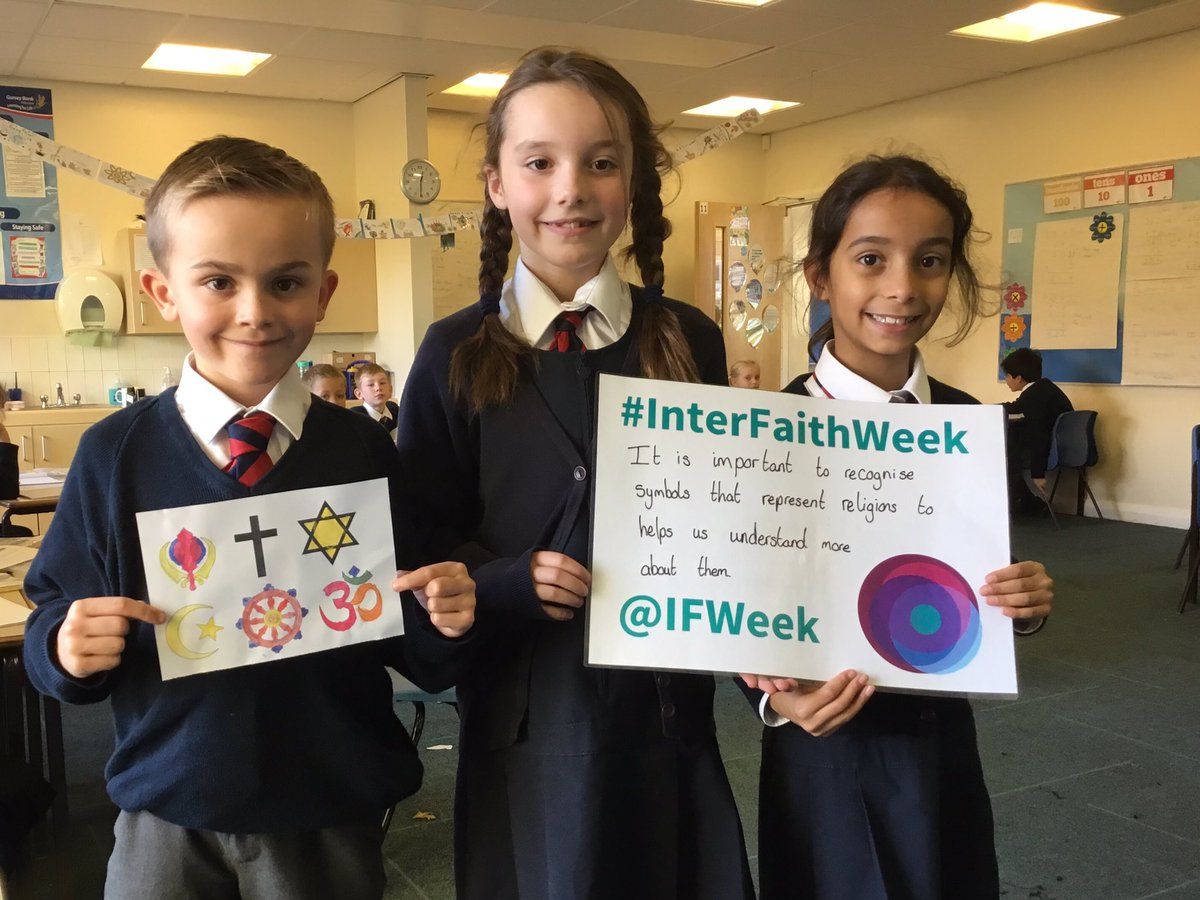 Pupils from Gorsey Bank Primary School in Wilmslow marking Inter Faith Week 2018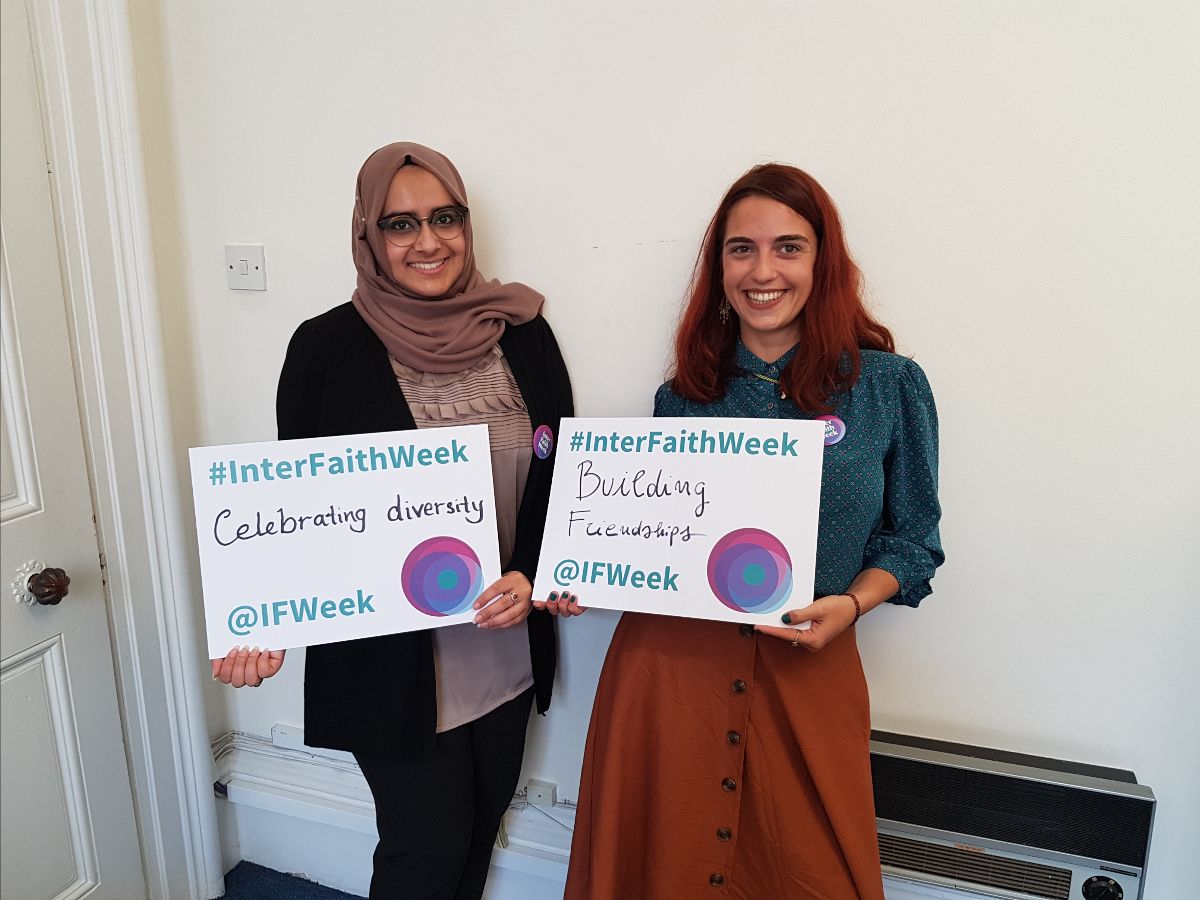 Members of the IFN Inter Faith Week team
Notes
Interviews available. Contact the IFN office which can also assist media with enquiries about the Week: 020 7730 0410 and IFN's Inter Faith Development Officer Ashley Beck ashley.beck@interfaith.org.uk or 07739 406 546 out of office hours.
Further photographs available on request.
More information at: www.interfaithweek.org.
Social media accounts: www.twitter.com/IFWeek; www.facebook.com/ifweek and www.instagram.com/IFWeek Hashtag is #Interfaithweek
Inter Faith Week is a programme of the Inter Faith Network for the UK (IFN), a charity which has been working since 1987 to promote inter faith understanding and cooperation in the UK. The work of IFN is supported by faith communities, the Ministry of Housing, Communities and Local Government, Trusts and other donors.
IFN works in consultation with the Northern Ireland Inter-Faith Forum and the Inter-faith Council for Wales/ Cyngor Rhyngffydd Cymru in relation to the Week in those nations.
A number of youth events are being supported through the Inter Faith Week grants programme of the Interfaith Youth Trust. A range of activities in England are being supported through the Near Neighbours programme of the Church Urban Fund, including through its Government supported small grants scheme.
Inter Faith Week was established in England and Wales in 2009, and in Northern Ireland in 2010. Scottish Interfaith Week has taken place since 2004.
Scottish Interfaithweek is led by Interfaith Scotland. (www.interfaithscotland.org). It has its own dedicated website at www.scottishinterfaithweek.org. The dates of the Week are the same as for those of Inter Faith Week.
The final Sunday of Inter Faith Week is also Mitzvah Day, a Jewish-led day of social action involving people of all faiths and none working together in their local communities (https://mitzvahday.org.uk/). Each year, many 'Inter Faith Mitzvah Day' activities take place to jointly mark Inter Faith Week and Mitzvah Day.
---
Click here to download a 'taster' sheet of Inter Faith Week 2019 events.