Scottish Interfaith Week
Scottish Interfaith Week 2021 will take place from 31 October - 7 November

Established by Interfaith Scotland in 2004, Scottish Interfaith Week provides an opportunity for individuals, local interfaith groups and faith communities across the country to plan events that bring local people together to promote dialogue, understanding and co-operation between Scotland's diverse religious communities.
Scottish Interfaith Week has this year been brought forward to the earlier time of Sunday 31 October – Sunday 7 November to coincide with COP26 (United Nations Climate Change Conference 2021), which the UK Government is hosting in Glasgow from 1-11 November.
Further information about Scottish Interfaith Week can be found at scottishinterfaithweek.org/. You can also get in touch by email at info@scottishinterfaithweek.org, Twitter and Facebook.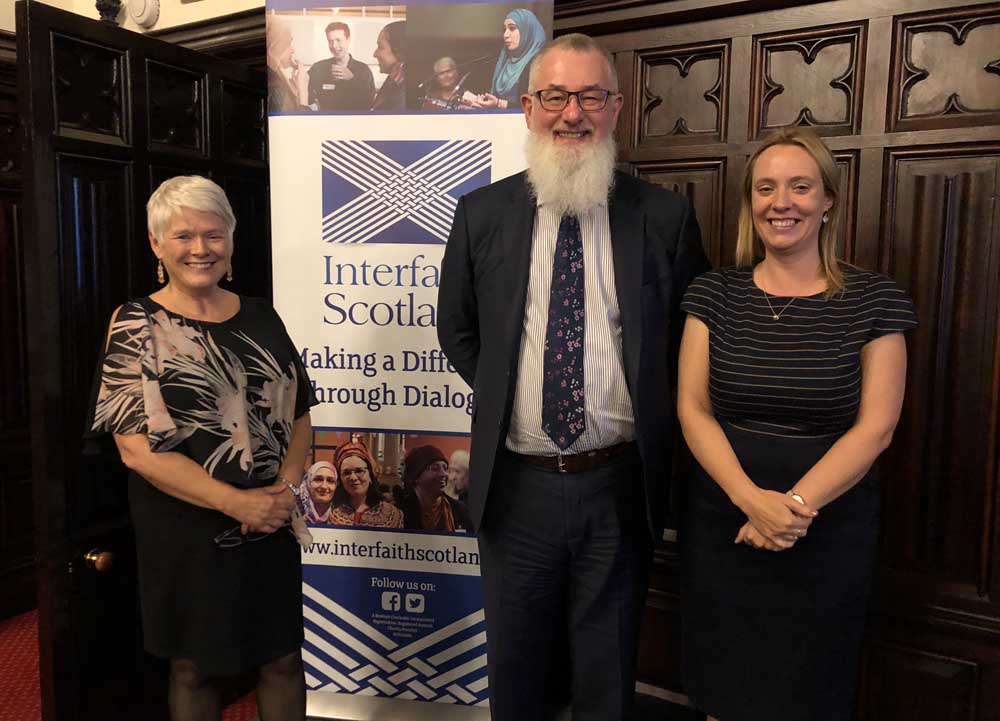 IFN's Assistant Director visiting the launch of Scottish Interfaith Week 2018 in Aberdeen.