National Inter Faith Week 2016 - New Toolkit Launched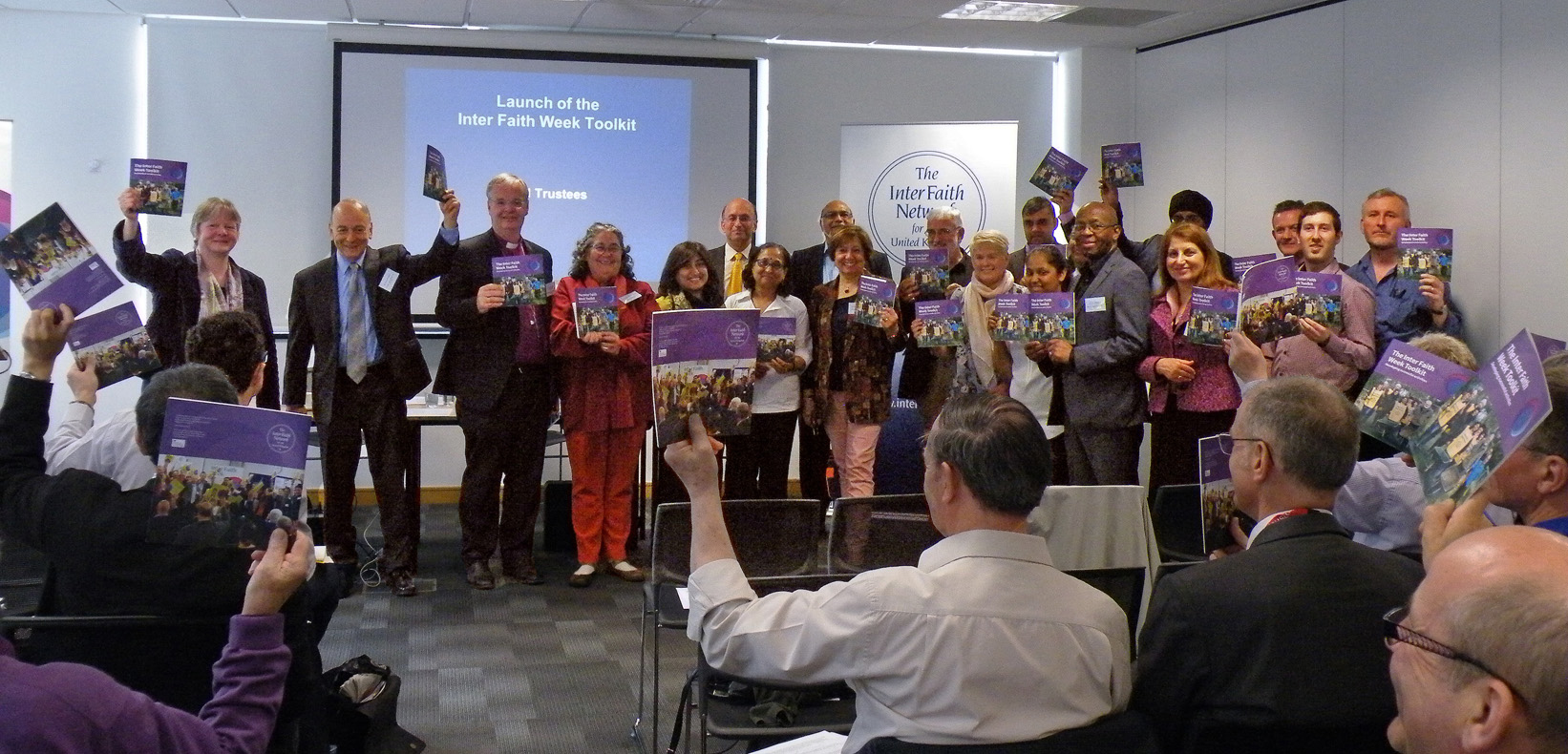 Attachments: Toolkit (3.2MB) Flyer (350KB)
National Inter Faith Week www.interfaithweek.org takes place this year from 13-20 November. Its aims are to:
Strengthen good inter faith relations at all levels
Increase awareness of the different and distinct faith communities in the UK, celebrating and building on the contribution which their members make to their neighbourhoods and to wider society
Increase understanding between people of religious and non-religious beliefs
An Inter Faith Week Toolkit has just been launched. This short guide is packed with suggestions for marking the Week and examples and illustrations drawn from the many successful activities held for the Week to date. It also includes practical guidance and links to further information.
Inter Faith Week is a week about respect, understanding, relationship building and genuine discussion about issues – about 'living well together'. It is a tremendous opportunity to reach out, learn, make new connections and develop friendships and working partnerships which help make for greater neighbourliness and more cohesive communities. It is also a great platform for all who want to increase religious literacy and understanding of diversity.
The Week is a programme of the Inter Faith Network for the UK whose Trustees hope that you will join the many faith, belief and inter faith bodies, community and voluntary organisations, businesses, local authorities, emergency services, SACREs, schools, colleges, universities, chaplaincies, sports organisations and others who will be taking part this year.
In a special message for Inter Faith Week 2016, Baroness Williams of Trafford, Minister with responsibility for integration and faith at the Department for Communities and Local Government, says:
"Inter Faith Week is an excellent opportunity for people to come together and celebrate the rich diversity of our communities.
"Whatever you plan to do, from holding a discussion event to opening up places of worship or volunteering together, I hope that you will help make it a truly memorable occasion.
"This year, the start of the Week coincides with Remembrance Sunday, so it's a further opportunity to remember the soldiers and civilians of different faiths and beliefs who fought for the freedoms we enjoy today."
17 May 2016
Notes:
The Inter Faith Week Toolkit and flyer can be downloaded from www.interfaithweek.org Hard copies are also available on request from the office of the Inter Faith Network: ifnet@interfaith.org.uk
A photograph of the launch, at a meeting of the Inter Faith Network for the UK in London on 16 May, accompanies this release, together with a flyer for this year's Week.
Inter Faith Week is a programme of the Inter Faith Network for the UK (www.interfaith.org.uk), which manages the Inter Faith Week website: www.interfaithweek.org, working with the Inter-faith Council for Wales (http://interfaithwales.org.uk), and the Northern Ireland Inter-Faith Forum (http://niinterfaithforum.org) in relation to Wales and Northern Ireland.
Inter Faith Week was established in England and Wales in 2009, and in Northern Ireland in 2010. Scottish Inter Faith Week has taken place with great success since 2004 and is led by Interfaith Scotland (www.interfaithscotland.org). The dates of the Week are the same.
For further information about Inter Faith Week contact: ashley.beck@interfaith.org.uk 020 7730 0410.
Sunday 27 November will be Mitzvah Day (www.mitzvahday.org.uk) - a Jewish-led day of social action involving people of all faiths and none working together in their local communities. Many events are being jointly held to mark both Inter Faith Week and Mitzvah Day and these will form a part of Inter Faith Week.
The Inter Faith Network for the UK was founded in 1987. Its vision is of "a society where there is understanding of the diversity and richness of the faith communities in the UK and the contribution that they make; and where we live and work together with mutual respect and shared commitment to the common good." It is a linking and umbrella organisation with member organisations including national faith community representative bodies; national, regional and local inter faith organisations; and educational and academic bodies with a focus on in inter faith or multi-faith issues. Its Co-Chairs are the Rt Revd Richard Atkinson OBE and Vivian Wineman.
The work of IFN is supported by faith communities, trusts, other donors and the Department for Communities and Local Government.
Published 17 May 2016